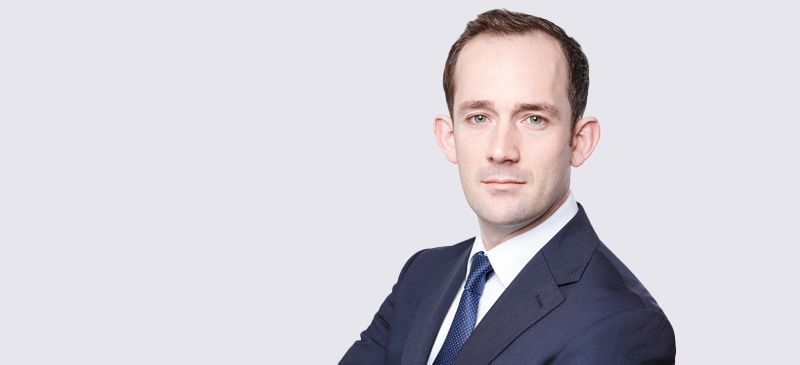 The War on Fraud
The public and private sectors need to work together in the fight against fraud says Charlie Sorensen, Senior Associate at Baker & Partners
The recent decision of HM Treasury to write down £4.3 billion that was stolen from its Covid loan schemes illustrates the inability of state authorities to tackle present levels of serious fraud.
Complex fraud is typically committed by sophisticated actors. Assets that are moved instantaneously can be swiftly dissipated through elaborate structures spanning several jurisdictions. In many cases, there will be no meaningful criminal investigation – and victims never recover their losses. The problem is not necessarily one of technical competence, rather it is one of scale. Across the world law enforcement bodies succeed in recovering vast sums on behalf of victims, but lack the resources to tackle the full extent of the problem.
Different legal routes are available to a victim of fraud. In most common law jurisdictions, fraud is both a criminal offence and a civil wrong. The victim has the option of reporting a crime to the police in the hope that the perpetrator will be brought to justice (and ordered to pay compensation). They also have the option of commencing a civil claim against the wrongdoer(s) for the return of misappropriated property or damages by way of compensation. In addition, many jurisdictions have a system of non-conviction based forfeiture whereby property is seized by the state as representing the proceeds of crime. This is more criminal than civil, not least because it cannot be commenced by a private individual.
Fraud lawyers tend to fall into two camps: criminal lawyers (who are often servants of the state) tend to favour the criminal process, and civil lawyers (who tend to be in private practice) lean towards civil proceedings. The standard of proof in civil claims is lower (the 'balance of probabilities' as opposed to the criminal standard commonly referred to as 'beyond reasonable doubt') and the rules of evidence are less strict. The victim also retains greater control over the proceedings. The principal drawback is that the victim will have to pay lawyers to pursue their case. This carries the risk of throwing good money after bad and effectively rules out those who cannot afford to pay legal fees (although in certain cases litigation financing may be available).
Given that the victim is the same person whether proceedings are criminal or civil, the two processes should operate in harmony. Sadly, they rarely do. Where there are criminal and civil actions in relation to the same fraud, the civil case often has to take a back seat. In Jersey this is captured by the maxim le criminel tient le civil en état.  In many cases, and particularly in major international frauds, both options will be available and should be considered.
A strength of the criminal process is that it can allow assets to be frozen very quickly. For instance, offshore financial centres have their own laws and procedures which govern when a suspicious activity report (SAR) must be made by a financial institution that suspects it may be holding the proceeds of crime. The threshold for suspicion is intentionally low to encourage active reporting, and failure to file a SAR can be a criminal offence in certain circumstances.
In Jersey and Guernsey when a SAR is made the police can withhold consent to transact. This is not a formal freezing order, but it means that if the institution chooses to deal with the specified funds it will not have the defence of police consent if it is subsequently prosecuted for money laundering. The chilling effect of this position means that the funds are, in reality, frozen. The same power exists in English law, but is subject to strict time limits after which the order must be continued by a court. In the Channel Islands funds can remain 'informally frozen' for years. Thus, a very effective (and low cost) step for a victim can be to communicate with the bank and/or law enforcement with a view to the generation of a SAR and consequent withholding of consent. Whether to engage with law enforcement authorities is of course jurisdiction specific – what is possible in one jurisdiction may not be in another.
In appropriate cases making a criminal complaint at an early stage can lead to assets being restrained via withdrawal of consent. This can buy crucial time for a victim's lawyers to obtain a civil freezing order, which preserves assets for the purpose of the applicant's claim against the wrongdoer, but does not confer priority creditor status on the applicant. Otherwise, where there are multiple victims, those with the resources to locate and freeze assets would have an unfair advantage. Prosecutors can obtain criminal restraint orders where a criminal investigation is underway, either within the jurisdiction or abroad, and it is necessary to preserve assets for the purpose of future confiscation proceedings.
Decisions taken during the early stages of a fraud case are crucial because assets can be dissipated so quickly. These decisions are not straightforward, and it is essential that the lawyers instructed are familiar with the different methods of obtaining evidence and freezing assets, using both criminal and civil means.
After assets have been frozen, they must be recovered. In the civil sphere this requires the victim to establish a legal entitlement to the assets themselves, or to a monetary damages award which can be enforced against them. In common law jurisdictions, it is rare for a criminal prosecution to offer a victim of fraud the best chance of recovery. The civil process would usually be simpler and more effective.
Conversely, in civil law jurisdictions the advice generally given is that it is the criminal process which gives the best chance of financial redress. Non-conviction based forfeiture can represent a middle ground: a victim can be made party to these applications (but cannot initiate them), and in many cases the evidential burden is on the account holder to show that the funds held are not the proceeds of crime. This can be very difficult for the wrongdoer.
It is possible that the same fraudulent conduct could generate different forms of proceedings in different jurisdictions. Keeping an open mind as to the best approach is crucial. Recovering stolen assets often requires co-operation between a range of professionals including lawyers, accountants, investigators, and insolvency practitioners. At present, such cooperation is more effective amongst those in private practice, but there is no reason why that cannot change.
There is, traditionally, a mutual wariness between the private and public camps. Private lawyers become frustrated by the perceived bureaucracy of state institutions and suspect that assets confiscated by the state will not be paid out to victims. On the other hand, private practitioners are perceived as self-serving and profit driven. This tension was recently evident when private practice lawyers were named and openly criticised in the House of Commons because they acted for clients connected to the Russian state.
In general, it is not a question of professional (or personal) enmity, but of those who work in different parts of the same system being unused to working together. Technological change and a globalized economy have increased the incidence and complexity of fraud. To counter this threat, the legal and regulatory architecture must be engaged to its fullest extent. That means developing a single system which harnesses both the power of the state and the dynamism of the private sector.
By Charlie Sorensen, Senior Associate at Baker & Partners