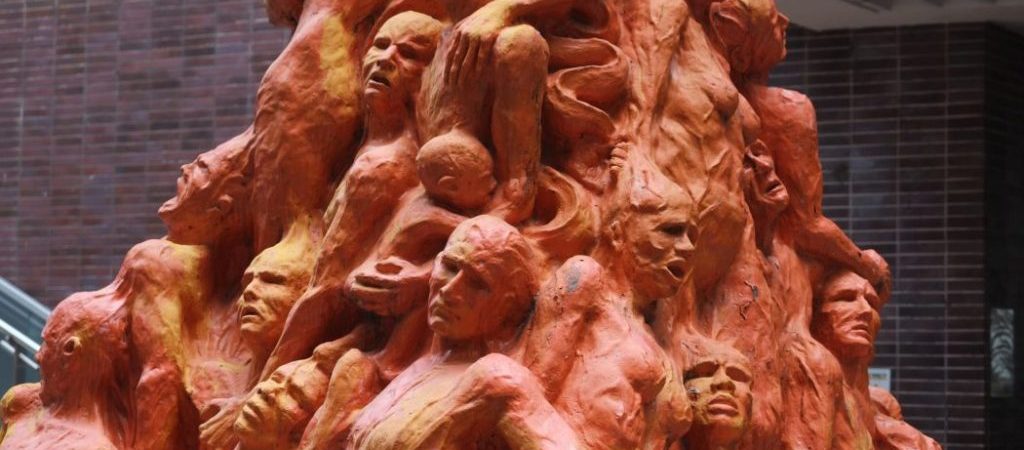 China: global law firms being silenced through fear
Dominic Carman
This year, China set its sights on Essex Court Chambers and Mayer Brown; next year it "might be Clifford Chance, Freshfields or some other major city law firm which offends the Chinese state."
I was recently invited to one of those City of London dinners that have made a welcome post-Covid return. Seated on my left was a prominent lawyer whom I will call John: replete with amusing anecdotes drawn from his high-profile international career, he made for a good dinner companion. From our common acquaintances in New York to overpriced restaurants in Tokyo, we traded travel stories. Invariably, his were much better than mine.
Then John moved on to tales from Saudi Arabia – a country I have neither visited, nor have any desire to do so. In its most recent summary, Amnesty International highlighted some of its many shortcomings: Saudi courts continue to sentence people to be punished by torture, including amputations, for many offences; dozens of people are executed by the state every year, many of them in public beheadings; going to a demonstration or protest is a criminal act. And so on.
Simultaneously, a good number of international law firms act for different parts of the Saudi government, which is dominated by the ruling Al Saud family, or for multinationals doing business with Saudi entities.
Saudi challenge
John, who had been there multiple times, outlined the significant changes that have taken place over time. Superficially, his critique of Saudi society matched that of Daad Sharab, a businesswoman whom I had spent a week interviewing at her home in Amman in 2017. Born in Saudi to Jordanian parents, Sharab described to me in detail her three restrictive years of married life in Jeddah and Riyadh and the complete absence of women's rights.
Later held under house arrest in Libya by Colonel Gaddafi, the unfortunate Sharab was injured by Nato bombing. But in 2014, she successfully sued Prince Alwaleed bin Talal – nephew of Saudi Arabia's then ruler King Abdullah and multi-billionaire owner of the Savoy Hotel – in London's high court: at issue was her unpaid $13.5m commission for the sale of a plane to Gaddafi that had initially taken her to Tripoli.
Whereas John talked of Saudi vicariously, largely through the mouthpiece of those whom he had met on his business trips, Sharab drew on deep personal experience. While he spoke of how much social progress had been made in a short period of time and how 'relatively liberal' the country was now becoming, she revealed what it is like to live in a gilded cage as the wife of a rich Saudi, not at liberty to do most of the basic things that western women take for granted.
Essex Court Chambers vilified
The contrast reminded me of what I routinely heard in Hong Kong when I lived and worked there, and in more recent conversations, about the ever-increasing impact of the Chinese Communist Party (CCP).
For international business lawyers who do business in Hong Kong, its political and economic stability has always been their paramount concern. The Umbrella Revolution in 2014, the 2017 imprisonment of democracy activists, and the 2019-20 protests may have made temporary headlines around the world, but the more enduring success story they prefer to tell is one of IPOs, M&A and private equity deals. According to this narrative, Hong Kong continues to thrive in its entrepot role as a conduit for investment in and out of China.
But a story emerged in March 2021 in which the CCP struck a blow at the heart of the English legal profession: China imposed international sanctions on Essex Court Chambers because four of its barristers had written a legal opinion for The Global Legal Action Network concerning the mistreatment of Uyghur Muslims by the Chinese authorities in Xinjiang. The opinion said that there was a "credible case that acts carried out by the Chinese government against the Uyghur population in . . . Xinjiang . . . amount to crimes against humanity and the crime of genocide".
"Tomorrow it might be Clifford Chance or Freshfields"
Essex Court Chambers swiftly removed a reference to the opinion from its website. To little avail. The CCP newspaper, Global Times, quoted a Chinese official who warned that "the removal of the reference from Essex Court Chambers' website is far from enough", adding that the punishment had "exposed that the individuals and entities under the sanctions are merely pawns who blindly followed the anti-China forces led by the US to defame China".
Response among practising lawyers in the UK was muted. Notably, Lord Sandhurst QC, a former chair of the Bar wrote: "We are all Essex Court now." He issued a warning: "Today, it is the members of Essex Court Chambers who are sanctioned. But tomorrow it might be Clifford Chance, Freshfields or some other major city law firm or chambers of barristers which wittingly or otherwise offends the Chinese state."
In the past few weeks, Mayer Brown became involved in another China controversy: the removal of a sculpture commemorating the 1989 Tiananmen massacre from the campus of Hong Kong University (HKU). Mayer Brown advised HKU, a longstanding client, over its decision to remove the sculpture known as the "pillar of shame" which depicts 50 twisted bodies that symbolize those who died in the Chinese government crackdown.
Mayer Brown backs down
Finding itself under fire from both pro-democracy activists in Hong Kong and Republicans in the US, Mayer Brown decided to back away, stating that it would no longer be representing HKU in the case. Shortly after this volte-face, Hong Kong's former leader, CY Leung, called for Chinese companies to boycott the firm. Leung is vice-chair of the national committee of the Chinese People's Political Consultative Conference, a Chinese mainland political advisory body.
Mayer Brown has been a very big Hong Kong player ever since its 2007 merger with Johnson Stokes & Master, a pre-eminent local firm that gradually developed a more pro-China position. One partner sits on a Chinese government body. As Beijing demands ideological loyalty, the Mayer Brown conundrum demonstrates the challenge facing big international law firms in Hong Kong: without exception, they have remained silent over the national security law imposed on Hong Kong in 2020, which curtails dissent and political freedom.
Advising companies doing business with countries that fall far below western standards of human rights is something which every large international law firm does. Indeed, it is perfectly legitimate for them to do so. After all, lawyers do not get to choose their clients. For example, no-one criticises a criminal barrister who defends an alleged murderer or rapist: it is their professional duty to do so, if asked, subject to the cab-rank principle. The same applies in the civil courts. If unblemished corporate or personal morality were a precondition for taking on clients, then many litigants in the high court and most of those contesting divorce proceedings in the family court might struggle to get representation.
Dealing with and operating in jurisdictions like Saudi Arabia carries a particular degree of difficulty. Law firms that do must take care not to be associated with any criticism of the ruling regime. China is a much bigger problem. The scale of its reach and impact is far greater, to the extent that nearly every international law firm has, or has had, direct or indirect dealings with PRC entities. Given the enormous extent of Chinese government control of business, that ultimately means the Chinese Communist Party.
Silence through fear
The cautionary tale of Essex Court and Mayer Brown demonstrates the contempt with which the CCP holds lawyers who advise or represent individuals, groups or organisations that pose any kind of threat to its authority or reputation. The CCP's response to their efforts on behalf of clients strikes directly at the independence of the legal profession and, by extension, the rule of law. In reality, it is rule by fear, deterring law firms everywhere from taking on clients who might challenge what the CCP does or how it operates.
Equally, the amount of money earned by law firms in relation to China is huge. A principled stand by one law firm would simply lead to instructions going elsewhere. Commercially, they would be disappeared like the Chinese tennis player, Peng Shuai, and a host of other high-profile Chinese figures who have suffered a similar fate over the past decade. It is therefore unsurprising that there has been scant support for Essex Court or Mayer Brown from their commercial rivals. Just silence.
As Chinese power and influence continues to expand and the world's most powerful authoritarian regime becomes the world's most powerful economy, all we can now expect from international law firms on the subject of China is more silence. Except, perhaps, for the many Johns who will be lauding China's rapid economic progress…