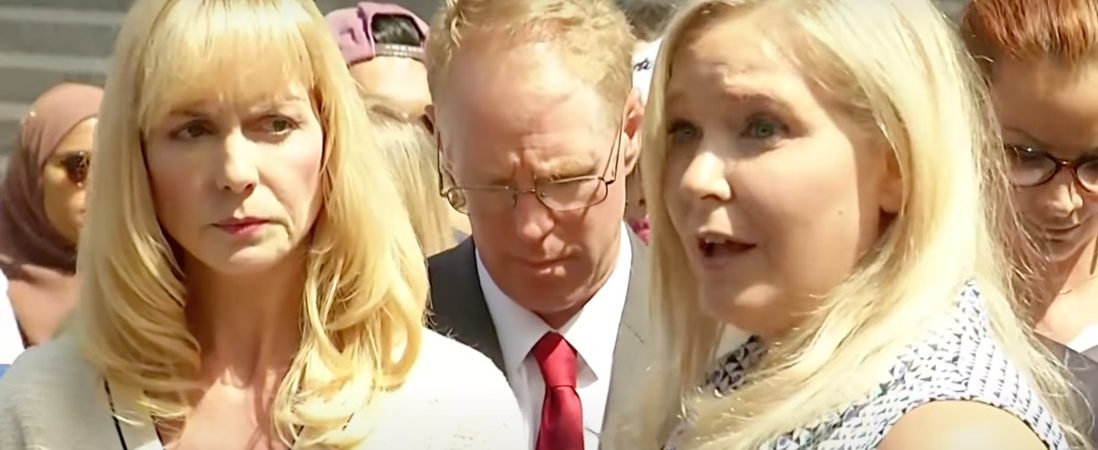 "Time's up" for Prince Andrew?
Dominic Carman
Sigrid McCawley, the lawyer at the heart of the scandal involving Jeffrey Epstein, Ghislaine Maxwell and Prince Andrew: Virginia Giuffre Roberts and other Epstein victims are now believed
It is exactly two years since Jeffrey Epstein was found dead in a Manhattan jail. For Sigrid McCawley, appointed as co-managing partner of Boies Schiller Flexner (BSF) last December, and for the Epstein victims whom she has represented, it was, she says, "a difficult moment." Having evaded justice for so long, the disgraced billionaire financier and convicted sex offender had killed himself while awaiting trial, only five weeks after his arrest on federal charges for sex trafficking.
Epstein's suicide has created a significant legal legacy
This autumn, Ghislaine Maxwell, who was arrested by the FBI in July 2020, will finally go on trial in New York. She faces various counts in relation to Epstein, including enticing minors to engage in illegal sex acts. The trial may be lengthy: Maxwell's prosecutors have disclosed 2.7 million pages of evidence to her lawyers in discovery.
And then there is Prince Andrew. According to reports this week, he could be sued imminently in a US court by Virginia Giuffre Roberts, who claims that she was forced by Epstein to have sex with the prince when she was 17. David Boies, co-founder of BSF, has said that legal action would include allegations of "improper sexual violations, physical and emotional distress" and a claim for damages. But the decision on whether to launch the action ultimately rests with Roberts. If Prince Andrew were to ignore the action, then he could be found guilty in absentia, leaving damages to be set by the court which would create another PR disaster for him.
These are the latest steps for McCawley and the BSF team in their fight for justice on behalf of Roberts and other Epstein victims whom she has represented since 2014, when Boies first suggested the case to her.
Epstein "trafficked" Roberts
At 55 Hudson Yards, the firm's Manhattan HQ, she explains the background. "When David came to me about the case, I had just come back from maternity leave with my youngest child," says McCawley. "We were sitting at the retreat talking and he knew all about my background: his daughter Caryl and I were very close, so he knows me well (Caryl Boies, former BSF partner, died in 2010). David said: 'I have this great case for you that's just come in and I think it is so suited for you because of the work you have done with victims, foster children and child trafficking issues.' He told me a little bit about it, but I obviously had no idea what that was going to turn into."
In a US legal deposition filed by BSF in 2015, Roberts claims that she was trafficked by Epstein and forced to have sex with Prince Andrew on three separate occasions in 2001 and 2002 – at Maxwell's London house, at Epstein's New York house and on his private island, Little St James, together with a group of seven or eight other girls. In a separate legal declaration made in 2015, Roberts wrote: "Without going into the details of the sexual activities I was forced to endure, there were times when I was physically abused to the point that I remember fearfully thinking that I didn't know whether I was going to survive." There is no suggestion that Prince Andrew was responsible for injuries she sustained.
Roberts' account has subsequently been broadcast by Netflix and by the BBC, to which she gave her first British TV interview as part of a special hour-long Panorama on 2nd December 2019. This included her description of how Maxwell initially introduced her to Prince Andrew, who took her to Tramp nightclub and asked her to dance. "He is the most hideous dancer I've ever seen in my life", she said. "His sweat was like it was raining basically everywhere". Roberts said that Maxwell gave her instructions: "In the car Ghislaine tells me that I have to do for Andrew what I do for Jeffrey and that just made me sick." According to Roberts, she had sex later that evening with Prince Andrew at Maxwell's Belgravia mews house.
Emily Maitlis to Prince Andrew – "Explain that photo"
Prince Andrew 'categorically' denies all of Roberts' claims. A fortnight before her Panorama interview was broadcast, he told Emily Maitlis on BBC Newsnight "I have no recollection of ever meeting this lady. None whatsoever." He proceeded to describe what he called "a peculiar medical condition" with the following detail: "I did not sweat at the time because I had suffered an overdose of adrenaline from the Falklands War, when I was shot at, and it was almost impossible for me to sweat."
But there is a photo, which the world has seen, of Andrew with his arm around Roberts' waist as Ghislaine Maxwell stands smiling in the background. According to Roberts, Epstein took the photo. "Explain that," demanded Maitlis. "I can't, because I have absolutely no memory of that photograph ever being taken," responded Prince Andrew, adding that "from the investigations we've done you can't prove whether that photograph was faked or not." Again, he strenuously denied that he had ever had any sexual contact with Roberts.
Virginia Roberts: "amazing"
Despite repeated requests over the past two years from BSF and the FBI, Prince Andrew has not provided either a written legal statement, or agreed to an interview. As Boies put it this week: "Time's up." One thing is clear: either Prince Andrew or Virginia Roberts is not telling the truth.
If it is left for the US courts to decide, McCawley knows whom she believes.  "Virginia is an amazing person," she says. "All the victims are. She tends to be the focus because she was the first victim we acted for. What I have learned through these women is the resilience of the human spirit. You see someone go through incredible trauma and someone like Virginia is able to come out on the other side of it and say: I never want this to happen to another child. Often victims can't come out of the trauma – it's really sad when that happens. But in her instance, where she is able to and has stood up against some of the most formidable opponents, who have been frankly brutal to her in every way, to stand strong in light of that has just been incredible to witness."
Victims are believed
McCawley argues that timing has been critical. "The first few years were incredibly hard, the media was against the case," she says. "If the MeToo movement had not come along, this probably would have been a case that ultimately would have settled. It wouldn't have had the magnitude and impact that it has had. So, for me, it's really been a privilege to be able to work on it. I also count myself fortunate that the timing worked out well for the victims: they have had the opportunity to have their stories told in a very public way. People are listening and believing and helping them."
Publicity from the case has made McCawley a high-profile figure in a US legal market crowded with stars. She has been named a Litigator of the Year by the American Lawyer and one of the Top 10 Women in Litigation by Benchmark. But she prefers to discuss how the Epstein affair has changed the culture.
"I have definitely seen a shift: victims now are to believed rather than to be distrusted," says McCawley. "In the beginning, it was all about distrust. Virginia was standing there alone: it was terrifying for her and I felt a real responsibility to make sure that she had the best representation she could have. The firm did as well as they could in that moment – David stepped in and it was tremendous."
In the coming weeks and months, that belief will be put to the ultimate test.