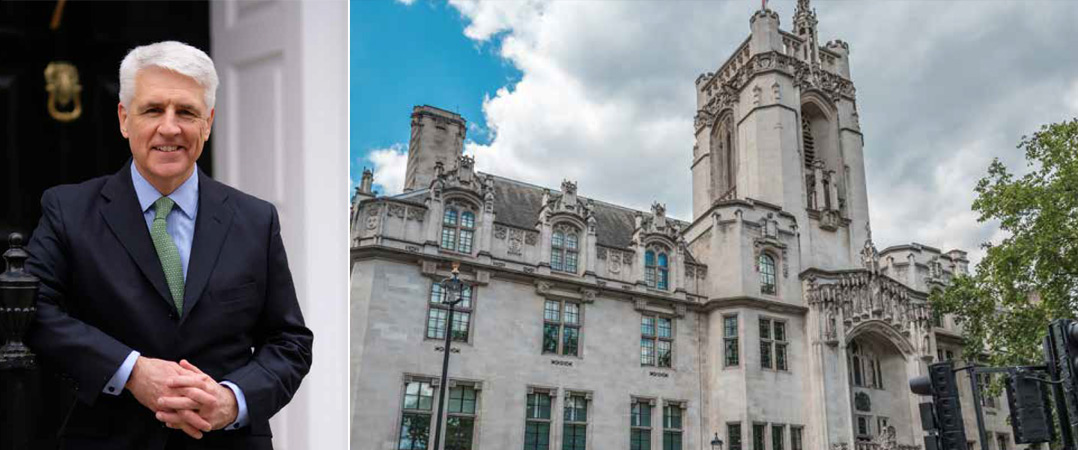 'Some parts of the Bar have a diversity problem'
Dominic Carman
Featured in our Diversity Report (October 2021)
---
Chair of the Bar, Derek Sweeting QC, tells Dominic Carman that the Bar needs to reflect society
As a teenager, I used to live above a set of chambers in Lincoln's Inn where all the barristers were Black. It was explained to me that they were simply not accepted at most other chambers: in effect, an unstated colour bar still applied. This was in 1981 when I first met Lord Denning, then Master of the Rolls, shortly before his book What Next in the Law was published. In it, he wrote: "The underlying assumption is that all citizens are sufficiently qualified to serve on a jury. I do not agree. The English are no longer a homogeneous race. They are white and black, coloured and brown. They no longer share the same standards of conduct. Some of them come from countries where bribery and graft are accepted as an integral part of life and where stealing is a virtue so long as you are not found out… They will never accept the word of a policeman against one of their own." Denning resigned shortly after it was published. At the time, there were no BAME MPs or judges.
October 2021 News
Failure and Fault:

What NatWest's £400m fine tells us about corporate liability for money laundering
John Binns, partner in the Financial Crime team at BCL Solicitors LLP. considers whether NatWest's guilty plea last week to failures under the UK's money-laundering regulations – but is it right to call this a 'failure to prevent' by the bank?