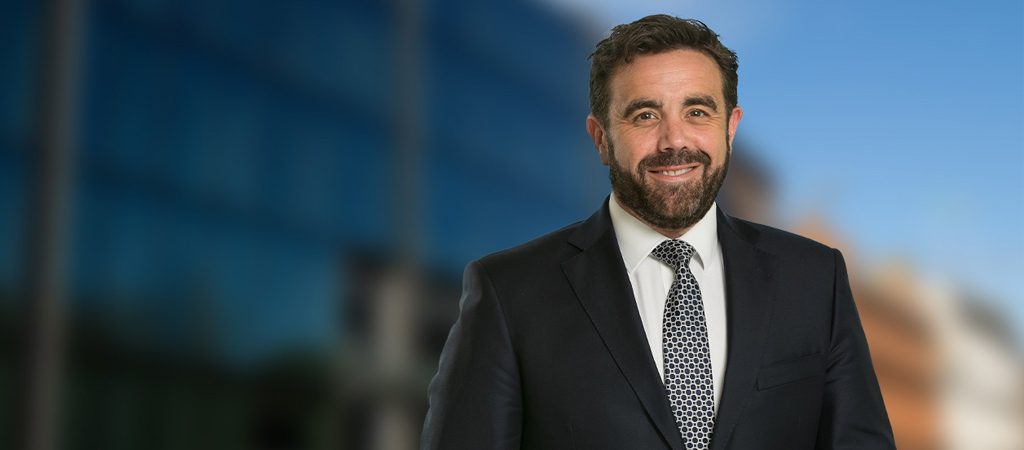 Irish M&A: an awful lot more to come
Colm Rafferty, head of Maples' Irish Corporate team in Dublin, tells Dominic Carman why he remains bullish about the Irish market
Ireland has proved itself to be a fertile ground for the corporate and M&A industry with stellar performances provided by both law firms and individual lawyers. That is the view of Business Today, which recently listed Colm Rafferty among the Top 10 Most Influential Corporate/M&A Lawyers in Ireland. As head of Maples' Irish Corporate team in Dublin, he maintains a strong reputation built on his significant expertise in M&A deals, and "is a recognised expert in venture capital transactions and equity investments."
Rafferty outlines the type of transactions undertaken by the firm in Dublin. "Our M&A practice is typically involved in two types of work: one is plugging into a global deal where there's an Irish aspect, or an Irish subsidiary, or operations," he says. "In Ireland, tech and life sciences are very significant in terms of deal volumes. The other side is M&A activity in the jurisdiction, which involves Irish headquartered assets, mainly stemming from indigenous founded companies in the technology and healthcare sectors, and Irish geography only businesses."
Irish deals – in three buckets
There are, he notes, three buckets into which Irish deals can be subdivided: big global deals, where there is an Irish component; Irish deals involving Irish founded companies that are serving international markets – usually by overseas strategic investors, now a lot of private equity (PE) – and finally, Irish geography assets. "It is the second bucket of internationally focused Irish founded companies that is attracting investment from global PE or strategic acquirers – that work has remained really strong from our perspective," he adds.
In 2022, Maples advised on 19 Irish deals, up by seven on the previous year. This put the firm in Mergermarket's top ten list of deal advisers. But this year, deals have become relatively scarce for all of Dublin's corporate firms. In line with many jurisdictions, Irish M&A has been notably less busy.
Characterised by more smaller transactions, deal values have dropped significantly across Europe, falling by 47 per cent in the first half of this year compared to 2022. Meanwhile, transaction volumes experienced a more moderate decline of 12 per cent over the same time period.
According to one report, the value of Irish M&A deals fell by 58 per cent to €5.2 billion in H1 2023 compared to the €12.4 billion which Ireland experienced in the first half of last year. This may be set to change: valuations have begun to stabilise over recent months as interest rates appear to have plateaued following a series of rises.
According to Mergermarket's European M&A Outlook 2024, the outlook is still finely balanced among those surveyed: 43 per cent of dealmakers expect the level of M&A activity in Europe to fall over the next 12 months, while 35 per cent anticipate an increase.
Cautious buyers
Notwithstanding a track record of pioneering deals, innovative strategies, and an ability to handle high-stake situations, the dearth of big Irish deals is primarily due to a weak macroeconomic background: higher inflation, increased financing costs, and an uncertain outlook. In turn, this has inevitably led to a decreased risk appetite amongst many acquirers. "Buyers are more cautious about what they might do and the multiples they might pay; equally on the PE side, the cost of funds and interest rates are impacting," says Rafferty. FinTech is a big opportunity, he suggests, adding that SaaS is "still really strong."
Rafferty remains buoyant on the wider outlook for PE. "Structurally, Ireland has more private equity owned assets than ever before," he says. "As a jurisdiction, we are relatively early in our journey of having PE as prevalent owners of private companies. We're seeing more platform plays, more scale, less exits to strategic acquirers, which means more exits to PE, more group holding companies staying in Ireland, and more bolt on acquisitions." The sentiment is echoed by Mergermarket, which notes that "private equity firms are notably more bullish than their corporate counterparts."
A hundred years of deal data shows that M&A is a distinctly cyclical business. Despite the current downturn in activity, there is palpable optimism about returning to an upward cycle. One key question remains: how far away is the next inflection point?
"There's a lot of activity on the FDI side, where we see marquee names," says Rafferty. He points to "a lot of pre-IPO candidates looking to Ireland as a European stepping off point, given the business culture, language, and EU membership. There are many drivers for international businesses coming to Ireland beyond our tax regime."
Much more to come
Rafferty notes that Irish companies "can find enough funding from the private markets so have not been focused on tapping the public markets. We're encouraged by the change in the structural nature of the ownership of Irish private companies, which we believe is going to drive much more activity and higher pricing. We'll continue to go deeper and wider into that market, both on the company side for issuers, and the institutional investor side for overseas investors who see value in those assets. There's an awful lot more to come: thankfully, our market is not constrained by the size of this economy."
The firm's Corporate and M&A practice, with support from colleagues in Data, Commercial & Technology, Employment, Regulatory, Tax and Real Estate, has acted on multiple high-profile transactions over the past 12 months. Recent examples include investments for Irish private equity firm Cardinal Capital, substantial debt and equity capital raises for innovation driven enterprises and acquisitions on behalf of AMCS. The firm also led on Irish unicorn Wayflyer's successful $150 million equity raise.
On the sell-side, the practice showcased its capabilities across innovative companies by leading key transactions, including the sale of Steripack to Inflexion, Version1 to Partners Group, and Taoglas to Graham Partners. The firm also recently announced its partnership with Endeavour Ireland, a not-for-profit organisation dedicated to supporting high-impact start-ups and entrepreneurs in Ireland.
Rafferty concludes by noting, "In addition to our full-service legal offering here in Dublin, we also offer Irish law capabilities from London, the Cayman Islands and Hong Kong."